The PrivateFly Jet Card - Heavy Jet Card
At PrivateFly we offer a range of premium private jet travel solutions to suit your needs and our Heavy Jet Card offers guaranteed access to select, large cabin jets in the Heavy category, at a fixed hourly rate of €11,700. These spacious private aircraft seat up to 13 passengers, and offer nonstop flights of up to six hours. 

For details on our other Jet Card categories see our Light Jet Card Plus; and Midsize Jet Card.
All the aircraft used for our Heavy Jet Card flights are handpicked by our expert team, giving you a safe and exceptional flight, every time. PrivateFly is part of the Directional Aviation family, giving you have the reassurance of working with one of the world's leading private aviation groups, offering the highest levels of safety and service.
For a personalised proposal of how the PrivateFly Heavy Jet Card could work for you, talk to our expert team on +44 (0)20 3369 0070.
Heavy Jet Card - key benefits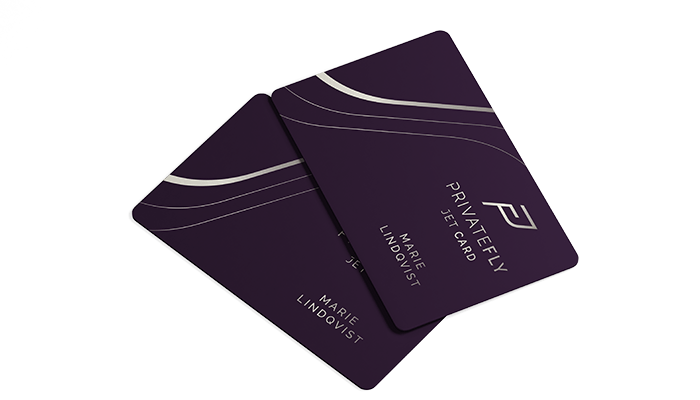 Fly on spacious Heavy Jets, handpicked from our safety-certified network
Guaranteed aircraft availability within 24 hours
Personal Account Manager
Preferred cancellation terms
Switch to other jet categories and hourly rates, without penalty
Use your card for flights in the US with Sentient Jet (no surcharges)
Only 15 peak days
De-icing and catering included
Airport fees included (except for 10 high density airports)
Unlimited card sharing
No expiry date for your funds
Carbon offsetting included at 300%
Heavy Jet Card - aircraft types
Our Heavy Jet Card gives you access to a selection of preferred, large cabin aircraft in the Heavy Jet category, which are operated by our preferred operator suppliers.

These include the Challenger 600 series; Challenger 850; Legacy 600; Legacy 650; and Falcon 900 series.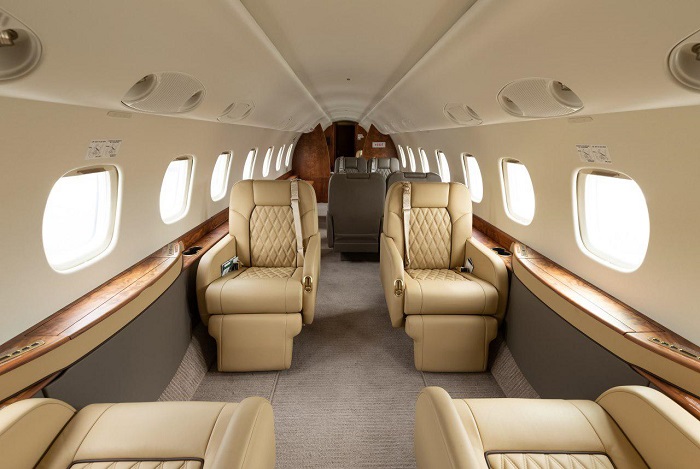 Heavy Jet Card flights
Seating up to 13 passengers, Heavy Jets offer a luxurious and spacious large cabin experience. These larger private jet aircraft typically fly nonstop for up to six or more hours, and offer a wide choice of cabin amenities such as fully-reclining seats; personalised controls for temperature and lighting; and a spacious private bathroom.

A flight attendant is included on these larger cabin flights, with a galley allowing hot and cold catering and a range of hot and cold drinks throughout the flight. With a large and spacious cabin, there is plenty of space for passengers to work, relax and sleep, plus a very generous luggage capacity.
Heavy Jet Card - hourly rate & zones
Our Heavy Jet Card hourly rate is based on flight zones in Europe, as indicated on the map below. The fixed hourly rate of €11,700 applies for flights between destinations in Zone 1; or between Zone 1 and Zone 2. For flights between Zone 2 destinations a surcharge of 35% applies. Quotes are available for flights between Zone 2 and other destinations; or between destinations that are outside of the zones.
Talk to our expert team for a personalised proposal of how the PrivateFly Heavy Jet Card could work for you. Call us on +44 (0)20 3369 0070.